Building momentum
Our projects are helping raise awareness of CLT's beauty and benefits. See how leading organizations and publications have covered our work.
MONUMental Podcast, January 2019
Building America's tallest mass-timber building with Ben Kaiser
inhabit, January 2019
Peek inside the tallest cross-laminated timber building in the US
"Inside, though, gently striated lumber surfaces are on full display, as they are at Carbon12, an eight-story, 14-unit condominium in Portland, Ore., currently the country's tallest wood structure."
new york times, january 2019
Log Cabins? No, These Wooden Buildings Are High-Rises
URBAN LAND, NOVEMBER 2018
A mass timber tower rises in Portland
ARCHITECT MAGAZINE, SEPTEMBER 2018
Mass timber tower Carbon12 rises over code and financing hurdles
ARCHITECTURAL RECORD, August 2018
Housing our cities' growing populations
Portland Monthly, June 2018
A new housing concept on North Williams aims to change how some Portlanders age
Portland Business Journal, June 2018
$250K grant could fuel the idea of the tallest timber building in Portland—and the world
This new Portland condo tower is both sustainable and seismically strong
The Young Architect Podcast, March 2018
The power of staying connected
G Suite, February 2018
See how PATH Architecture is using Google Jamboard to help shape the fabric of communities through sustainable materials and intelligent design
The Architect's Newspaper, December 2017
The country's tallest timber building wraps up in Portland
Portland Business Journal, December 2017
Developer plans innovative housing concept for seniors in North Portland
Design Capital: A quintet of Portland designers illustrate how the Rose City has become a mecca for design of all kinds
Nike Innovators: Innovation Inspiration, July 2017
Hear from a Portland architect and developer who's making an old material new again
Arch Daily, May 2017
PATH Architecture's catalytic condominium in Portland is the tallest timber building in the US
Portland Monthly, March 2017
The future of Portland's skyline is made of wood. Yes, wood.
KGW8 News, March 2017
CLT could mean another timber boom for Oregon
DJC Oregon, March 2017
The Carbon12 mixed-use condominium project in North Portland, at 95 feet in height, is now the tallest engineered timber structure in the United States
Portland Business Journal, July 2016
New Springfield, Portland buildings get $200K to test cross-laminated timber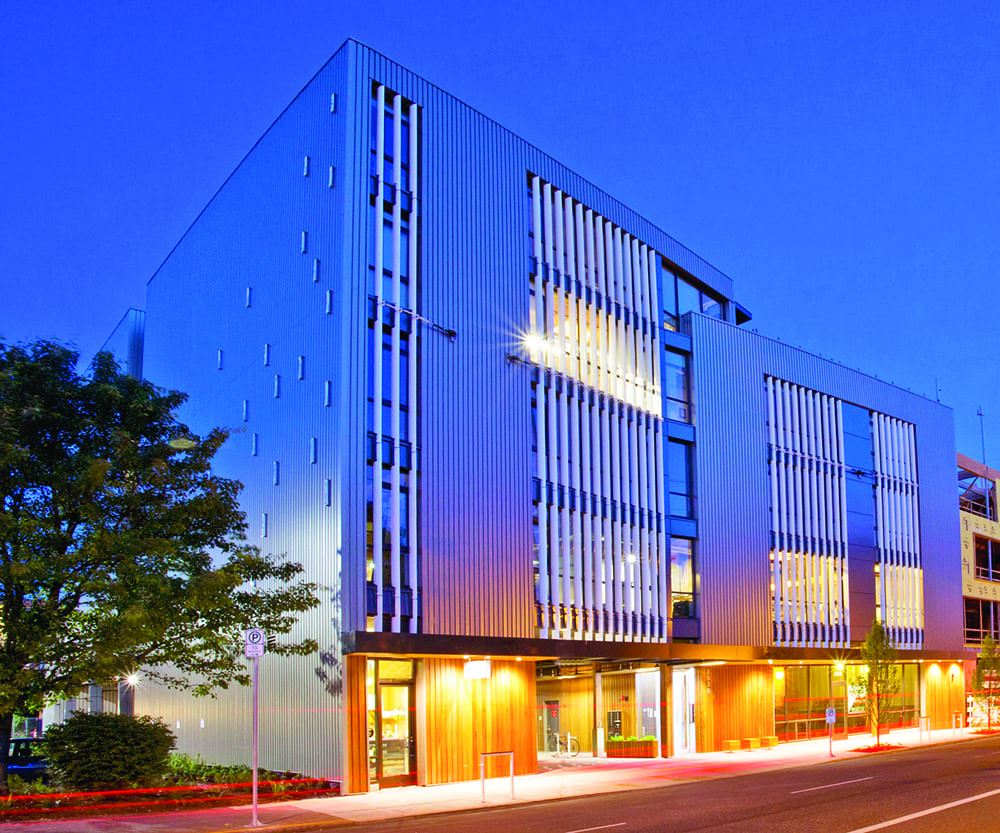 A small Portland developer marshals a variety of resources to redevelop a city block with three creative office buildings fronting a city park
Business Tribune, February 2016
Winning wood
Newsweek, February 2016
Wooden buildings as strong as steel
Fast Company, February 2016
The 9 coolest wood buildings of the year
Next Portland, January 2016
Design approved for Carbon12, first tall cross-laminated timber building in America
The New York Times, December 2015
In growing Portland, the strategy is density over sprawl
Portland Architecture, December 2015
Brian Libby on One North
Portland Architecture, April 2015
A neighborhood office: visiting the Radiator Building
Homify, August 2015
A carriage house like no other
Dwell, October 2013
Salvaged wood renovation in Portland
Portland Monthly, December 2009
Moving through the landscape
Carbon12
2018 Daily Journal of Commerce Women of Vision Honoree
Taylor Cabot
2018 Daily Journal of Commerce Newsmakers Innovator of the Year
Ben Kaiser, PATH Architecture/Kaiser Group
2017 Portland Business Journal, Commercial Real Estate Transformer Awards Transformational Project of the Year
Carbon12
2016 WoodWorks Wood Design Awards Multi-Story Wood Design
The Radiator
2016 Portland Business Journal, Commercial Real Estate Awards Sustainable Project of the Year
One North: Radiator, Karuna East & West Buildings
2016 Daily Journal of Commerce Top Projects Top Private Buildings, 2nd Place
The Radiator
2009 AIA Portland Mayor's Award for Design Excellence
Williams 5